7 WAYS THE INTERNET WILL FINALLY PAY OFF FOR YOU!
Financial, Insurance and Tax Professionals Are Now Able To Make Internet Marketing Work For Them
It's no secret that people in financial services are really lousy at marketing their businesses. They don't like it. They don't understand it. And they don't have time for it.
The fact is you don't need to become a marketing guru to attract new clients to your business. That's a promise you've heard before. Many times. But you DO know that somehow you have to market your services.
If you're not growing your business, you're dying.
No More Steak Dinners!?
When I talk to financial professionals, and some have told me they spend up to $30,000 feeding prospects steak dinners that don't convert to profitable business, it makes me mad enough to spit! I'm not a self-proclaimed marketing expert but I do know this…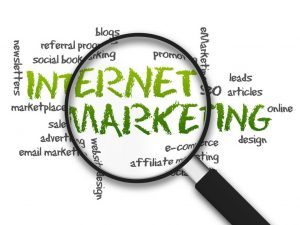 Don't jump off the page until you take a few moments to think about this:
Parents with college bound students have a HUGE problem figuring out how to pay for it. Financial professionals of all types also have a problem: Differentiating themselves from their competition and growing their business with more affluent clients.
These parents have investments, insurance and retirement accounts that are going to be seriously compromised. They need someone to show them to safe harbor.
My company, CTS, Inc. which creates financial aid management software for financial advisors and tax professionals, in collaboration with Collegiate Funding Solutions, is introducing a revolutionary lead generation solution for the Internet: The College Planning Widget.
The College Planning Widget enables your college planning or tax preparation to deliver unsurpassed college-planning value to families with college-bound children and bring new revenue for your organization!
The widget can be used in countless ways for prospecting, to drive leads, new business and new revenue. Only limited by your imagination and initiative!
Think of all the applications for this in your business!
And if you're a tax professional, you can attract new clients for your tax business because the financial aid formulas are income tax driven!
Here are just a few examples of ways your business can benefit from the widget:
Website

Put it on your website as part of a lead generation strategy

Dashboard

Insert it into your dashboard and use it to run college-planning reports

Employee

As part of an employee benefit program

Organization

Made available to a third-party organization that has as its audience parents of college-bound children (schools, libraries, sports organizations, etc.)
Campaign

As the centerpiece of an Internet advertising campaign to drive new prospect leads.

Promote

Promote it to seminar/webinar attendees as the action step, prior to meeting with you

Email

Use the widget to grow your email list, newsletter subscribers and prospect database

Mail

Direct mail postcard to contact lists, offering access to your widget
Give yourself the edge you need to separate yourself from your competition. Use The College Planning Widget to successfully put the power of the Internet to your advantage.