Save Time and Effort by using FAFSAsoft Today!
FAFSAsoft will:
Process students in minutes vs. hours
Instantly find huge tuition discounts
Automatically fill out the College Board's dependent verification form
Remarkably file the FAFSA and CSS/Profile with astonishing speed and accuracy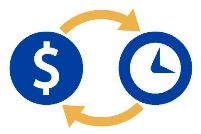 Revolutionary financial aid reports your clients will appreciate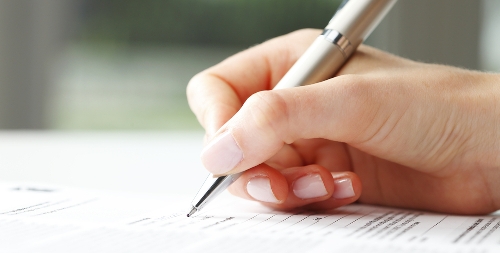 Remarkable Client Management Tools
Your client's safety assured
Proven high tech software speeds you through each step
Easy to use interfaces
Gets you out of the chair more often
Our Process of Work
Our Financial Aid Filing Software saves you time and money
We Instantly find huge tuition discounts
Automatically fill out the College Board's dependent verification form
Remarkably file the FAFSA and CSS/Profile with astonishing speed and accuracy
Our Testimonials
Join the Happy Customers of FAFSAsoft and See Why They

Love

Our Services!
"I became a subscriber in early fall 2013 and it saved my sanity!"
"One of my favorite features is the easy to use financial aid award evaluation tool. You can quickly compare awards to what the school has done in the past and provide your client with a professional evaluation on the fairness of the award and opportunities to appeal the award."
"The support staff is easily accessible and quite knowledgeable about all aspects of the financial aid process; especially if you have unique family situations such as two spouses who are separated, living in separate households and filing a joint income tax return. Can be a tricky situation."
"I highly recommend Stuart and his team to any advisor who will be preparing or assisting clients with financial aid forms. They will keep you informed, on track, and providing the professionalism that you need in this complicated arena. You have complete control over the process and your client's interaction with the process." – Deborah S. Giffin, MBA, CFP, Ensphere College Planning Services
"College Tuition Solutions made my job so much easier and faster this year. Their program smoothly transitions all of my information to the FAFSA and the CSS Profile with speed and accuracy. Updating the taxes and using the Data Retrieval Tool were also a breeze."
"I also loved the ease of running the EFC. A great tool for future planning! All of the systems are very simple and accurate. A lot of one click solutions that zipped us through obtaining PIN's, forms filing, reports and more."
"Although we are located on the west coast and Stuart and his team are on the east coast, all of my questions were answered almost immediately by phone. Any questions I had in the late afternoon were answered via email and in my inbox when I got into the office in the morning. College Tuition Solutions should be in every college planner's toolbox!" – Kelly Gomez, National College Planning Solutions, San Diego, CA
"EZ File, along with the excellent service provided by Stuart & Peter, made submitting FAFSA for our clients a breeze compared to how it's been in the past. We couldn't imagine ever not using EZ File going forward to submit FAFSAs for our clients"
"Stuart & Peter were always available to answer any questions we had (and we had a lot). Not only were they always available and very helpful, but they were also always friendly and nice to speak with! We highly recommend their services!" – Tom Chrobak, Klaire Frey, and Jessica Pilado, Chrobak Advisory Group, Chicago, IL
"We have been using File College Info's EZ File since last October. I can honestly say that this years financial aid season went by so smoothly that I can't imagine not using it again this year"
"Going from paper to a new way of managing our clients financial aid process was not always the easiest transition for us but Stuart and his team answered every question, addressed every concern or problem I had very quickly and that kind of service is hard to come by."
"They were proactive in watching my progress and when they saw I was having some difficulty, they called and helped me use EZ File to its fullest capacity and promise. I don't know of any software program that has so much client centered support. Thank you EZ File! You make my life so much easier!" – Pearl Chizner Lockwood, J.D., Lockwood College Consulting, Glen Head, NY
"I can attest to the responsiveness of you and your team. Whenever I had a question on the EZ File software, I usually had a response and a solution within the hour. Even when my question was sent after normal business hours." – Todd Fothergill & Todd Weaver, Strategies for College, Inc., Hanover, NH
"I have been very impressed with EZ File and the customer support we received from Stuart and his team. They quickly resolved every question and problem I had through a very busy financial season, and made themselves available to me and my staff."
"Stuart went above and beyond my expectations, and was always willing to help. EZ File made our filing season smooth and was able to handle a high volume of files. When changes and updates needed to be made, the turnaround was generally within minutes or hours, not days or weeks. EZ File is convenient and very easy to use." – Judy S. Bennington, Ph.D., Director of Educational Services, Burbank, CA
"I just want to say that I appreciate your customer service. We can be 5 hours apart but you will still get back to me pronto. I am getting better with this program and understanding the importance of keying in all the data correctly. Thank you for your patience! I love the program and what it does not only for the filings but also for the Merit Max reports." – Liane Fukumoto, HG Capital Advisors, Honolulu, HI
Why FAFSAsoft EZ File System?
In 1996, one of the things I learned was the financial aid process. Managing the forms for parents was a tedious job, and for a short time I outsourced the filing of the FAFSA and CSS/Profile.
However, the services back in the late 1990's were seriously lacking and I went back to filing the forms on my own. Because taking on an enormous responsibility involved assuming a great deal of liability and the fact that it was an incredibly boring and repetitive chore, I began developing systems to ensure financial aid deadlines were met and perhaps most importantly, the parent and student information was 100% accurate.
In the summer of 2003, I opened the Client Care Center, later to become the College Family Care Center, and it would manage the entire financial aid process for the clients of other college financial professionals.
My personal goal is to inspire every college funding advisor in America to use their business as a tool for their personal happiness. FafsaSoft EZ File System gives them the one thing that money can't buy: Time. We empower our licensees to grow their incomes, spend more time with their families, and even take a vacation during the financial aid season WITHOUT fear of problems during their absence. And I believe that keeping staff and money in the community is profitable and the right thing to do.
Those who used to outsource now keep thousands of dollars for themselves and their families and do it in a fraction of the time anyone can do it manually. We create great user experiences every day and are committed to supporting our licensees at all times. I hope you will become one of them.
Stuart Siegel
President of CTS, Inc.
Creator of the FafsaSoft EZ File System

Why College Planners Benefit
Our clients are successful college funding advisors. The FafaSoft EZ File System saves them tons of time and effort and that is the same as making more money. No more chasing clients for information. Advisors are freed from boring and repetitive tasks to do more productive and profitable things like finding new clients…and make more money on each client!
Consider all the time it takes working on each students "case" and reducing those hours to 13 minutes. If a parent decides not to buy a financial product, the planner still makes a sizable net profit.
Training the advisor or the employee to work the system is as easy as teaching someone to cook a basket full of French Fries.
Click Here if you are a Tax Professional, Accountant, CPA, or Enrolled Agent.
WE CREATE REALLY GREAT FINANCIAL AID FILING SOFTWARE, INSIDE AND OUT
Everything that can be automated is. FafaSoft EZ File System calculates EFCs; creates college funding plans; finds colleges that will offer the most financial aid by a new process that considers ALL aspects of the formula; obtains FSA IDs; files FAFSAs; captures EFC's, correction and verification codes; registers and files the CSS/Profile; completes the IDOC Dependent Verification Form; evaluates awards for fairness; tracks client progress; and provides system wide status reports. With a few clicks of a mouse EZ File will also send reminder and financial aid alert emails, phone calls and texts to your clients. Perhaps most important of all, liability is transferred to the clients.
This is all coordinated with a fully interactive File My College Info client/advisor web site. Everything is centralized. From the student and parents personal and financial information to the financial aid award evaluation, all is done in one secure place. Before calling your office, parents check their students aid progress and communicate with you electronically reducing unnecessary phone calls and emails.
We go to great lengths to make sure our licensees have the most effective, easiest to use, 100% accurate and intuitive software. We provide the most current data and handle the entire infrastructure. Training is offered periodically or available by special arrangement so our licensees realize EZ File's full potential and promise.
Our Work
Here at CTS, Inc. we constantly bring new techniques to life in the form of sophisticated, yet easy-to-use financial aid filing software. Check out a few examples of what FafaSoft EZ File System does.
Obtain and store FSA IDs for student(s) and parent(s).
You can find out the Federal and Institutional Expected Family Contribution formulas.
Our FINRA reviewed college planning program is powered by CFS. Show your client how to save ON not just for the cost of college.
Automatically file the FAFSA using the IRS DRT, check and print SARs, add colleges, you have the final say about submitting. File as preparer or not.
Financial Aid Award Evaluator
Instantly analyze each financial aid award for fairness.
You can manage the entire financial aid process from the EZ File Communications Center. Includes status and action reports, client email alerts and phone call follow ups.
Automatically registers, files, creates accounts, adds colleges and interacts with IDOC.
In minutes discover the colleges that will offer the most merit and grant aid. Use to find colleges that can be used for leveraging purposes.
Personalized College Family Website
Everything starts with The File College Info EZ File System! Attractive secure advisor/client interface contains everything an advisor needs to manage their client's financial aid process. Extensive database used for student leveraging, financial aid award evaluations and deadlines including early admissions programs.

Unintended Benefit of Processing Financial Aid IN-house
A Real World Example
Recently a licensee from San Francisco, CA disclosed to me that FafaSoft EZ File System allowed her to eliminate the expense of outsourcing by bringing the work in-house. The actual time involved with client financial aid is about 15 minutes and the savings allowed her to charge much less for her services, thus making her program easier to sell to more people. By bringing in more clients, the revenue generated by providing them with the financial instruments they need, has transformed her business.