Profit With College Financial Aid Services And NEVER file a FAFSA!
Tax prep is a competitive business. If you're not constantly moving forward you're dying. There is always somebody trying to steal your customers. What makes your business any different or valuable to me than any of the others? Price? You're a nicer person?
My name is Stuart Siegel, owner of College Tuition Solutions, Inc. and creator of Financial Aid Software for Tax Preparers, better known as FafaSoft EZ File System. It's no secret that the vast majority of tax professionals want nothing to do with the FAFSA. If you do or did file them you either do it as a favor, charged a few dollars or you handed your client a worksheet that was woefully inadequate and useless for all the other forms. I get it. FAFSA's are a pain and a nuisance and not worth your time. But what if there were a way you could attract parents of college students, help them with their financial aid and leave the FAFSA to the click of a mouse?
Financial Aid Software for Tax Preparers FafaSoft EZ File System gives you an easy to set up, highly profitable financial aid management service to grow your business. A business impervious to attacks from competitors. When you offer services people desperately want that no one else wants to bother with, you become what I call a PURPLE COW. That means you distinguish yourself from all the hundreds of other black and white cows grazing in the field. You stand out. Easy to spot. Easy to find. This is such a sought after service that word of mouth advertising translates into new clients and new clients offer referrals.
Contact us today to get Financial Aid Software for Tax Preparers!
Revolutionary financial aid reports your clients will appreciate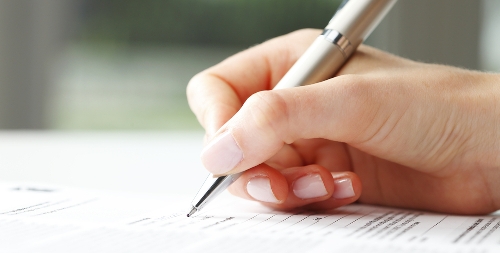 Remarkable Client Management Tools
Your client's safety assured
Proven high tech software speeds you through each step
Easy to use interfaces
Gets you out of the chair more often
96% of Parents With College Bound Students Have Tax Returns Professionally Prepared
Financial professionals have been using financial aid as a client attraction tool for decades while most tax professionals have avoided it like poison. The reasons why don't matter because now they are all moot.
One of the secrets to making a great deal more income is to target a group of people with an immediate need. Few people have a greater need for tax and financial help than parents with kids going to college. As a college planner with over 45,000 college clients, I can tell you that over 96% of them had an accountant, tax preparer, CPA, or EA do their taxes for them and NOT ONE of them offered to help them with anything related to paying for college or even do their forms; which is why they hired me.
20 years ago I charged $495.00 to file a few college aid forms and suggested ways to reduce the high cost of college. Today, my fee is $1,200 per student. I don't expect that you would charge anywhere near that (not at first, anyway) and I make it crystal clear to my clients that I am not charging them to file a form. They are paying me to manage the financial aid process and give them strategies to pay less for college. This is all done by File College Info's EZ File System.
The only reason to offer financial aid services is to attract new tax business and that includes business owners, too. What makes business owners with college bound children so interesting is that they have many tax saving opportunities available to them AND many of them can reduce the cost of college by using what are called "Tax Scholarships". Tax Scholarships are tax savings that can be used to pay for college.
Tax and financial professionals basically sell the same thing. There is no discernable difference between any of them. A smart few use college planning to attract clients and make very good livings. The benefits to their clients are they pay less for college and use those savings for other purposes like retirement. That solves a HUGE problem. Anybody who prepares taxes can offer a financial aid service and reap the benefits of more income and security.
Because our FafaSoft EZ File System does practically everything, there is relatively little to learn. If a person can read English and has basic computer knowledge they can run the system. Many choose to turn the entire process over to an assistant. In fact, many FafaSoft EZ File System Filers hand the system over to their clients to use and are still handsomely rewarded! Not only are forms are filed automatically — the system finds colleges that will offer the student the most money and will advise the parent if their child got a good deal or not and what to do if they didn't. That's the kind of actionable information that parents want and need and are more than willing to pay for. Most of my parents can't remember what I charged them and they refer me to all their friends with kids going to college.
Contact us today and find out if adding financial aid management services is right for you!
Benefits
Higher Fees Than Tax Prep
100%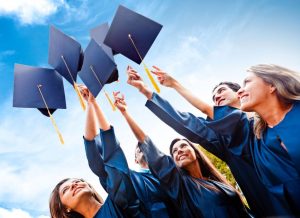 College Planning is Retirement Planning
Parents think they have a college funding problem but what they actually have is a retirement problem. Money spent on college means less money to invest for retirement. Parents can't borrow money to fund their golden years and there isn't any financial aid, either.
When you solve a significant problem people have, not only will word get out about you, but if you are licensed to sell other financial services you will find that you have earned the right to ask for ALL of their business. Retirement. Insurance. Investments.
Contact us today and find out if adding financial aid management services is right for you!
Our Work
Here at CTS, Inc. we constantly bring new techniques to life in the form of sophisticated, yet easy-to-use financial aid filing software. Check out a few examples of what FafaSoft EZ File System does.
Obtain and store FSA IDs for student(s) and parent(s).
You can find out the Federal and Institutional Expected Family Contribution formulas.
Our FINRA reviewed college planning program is powered by CFS. Show your client how to save ON not just for the cost of college.
Automatically file the FAFSA using the IRS DRT, check and print SARs, add colleges, you have the final say about submitting. File as preparer or not.
Financial Aid Award Evaluator
Instantly analyze each financial aid award for fairness.
You can manage the entire financial aid process from the EZ File Communications Center. Includes status and action reports, client email alerts and phone call follow ups.
Automatically registers, files, creates accounts, adds colleges and interacts with IDOC.
In minutes discover the colleges that will offer the most merit and grant aid. Use to find colleges that can be used for leveraging purposes.
Personalized College Family Website
Everything starts with The File College Info EZ File System! Attractive secure advisor/client interface contains everything an advisor needs to manage their client's financial aid process. Extensive database used for student leveraging, financial aid award evaluations and deadlines including early admissions programs.
Make As Much or MORE on Financial Aid As You Do Preparing Tax Returns
Here's how and why: Parents love their children more than their money. They are more concerned they won't be able to afford college than they are with getting an extra deduction or two. When you help them with this incredibly huge concern they cannot help but develop a solid connection with you. If you help them, they will stay with you and refer you to everyone they know with children going to college. And parents always talk to other parents about their kids!
Benefits Of Adding A Financial Aid Management Service
• Earn $100/hour or more as an experienced pro
• Finding new customers is easy
• Your skills will make you more marketable
• Start in the fall and make significantly make more income
• Still have summers and holidays free
It's easier and less expensive than you think!
• Minimal investment
• No experience required
• Minimal training necessary
• Constant support
• Get up and running in time for fall
• We teach you everything you need to know and do it faster than you think
• No need to reinvent the wheel – we provide everything you need
Financial aid forms are based on tax returns and every year 18 million financial aid forms are submitted to the Department of Education. Students need to manage the financial aid process for at least four years. Parents often have more than one child going to college. Every year Congress makes more changes to the financial aid rules and regulations. Every year the colleges update and change their financial aid policies. These changes make parents even more confused and frustrated and they are seeking out the help of Tax Professionals more than ever.
As the cost of college continues to rise, so does the need for qualified professionals who can help these parents qualify for the aid their children deserve. High school guidance counselors don't help them. Their financial advisors don't help them. Most tax preparers including CPAs won't or can't help them. And that's ridiculous. College for most parents is the second largest expense they will make in their lifetimes. They are confused by all the educational tax deductions and credits. Because of the huge cost of college it's more important than ever for taxpayers to claim all of the educational credits and deductions due them. The lower their taxes the more money they have available to pay for college. And for many parents, those deductions are only the beginning. Adding a financial aid service will enable you to meet this growing demand and also give you the flexibility and security you deserve.
NO NEED TO BE A FINANCIAL AID COUNSELOR TO BE SUCCESSFUL HELPING PARENTS
Myth #1: "I need to be a special degree or have a degree in financial aid management."
Many people shy away from helping parents with college expenses because they think it will be too difficult and you must have some sort of credential. Because financial aid is tied to taxes this is a natural fit and you are automatically qualified. Yes, there are organizations to further your education but after a few short training sessions, you'll know more than 99% of all CPAs, accountants and EA's in the entire country. While you use the system, high level knowledge of college admissions and finance aid are not necessary and managing the financial aid process is run by software, not by you personally.
Then what DO I need?
You will need to take at least one financial aid preparation course to give you a solid foundation in the financial aid process. In addition, it's suggested take part in monthly webinars that are targeted specifically to tax professionals and a few private college funding advisors. Continuing education is a great thing as it will help you increase your understanding and help you remain current with the changes and ways in which to serve your customers.
Our beginner financial aid preparation course assumes no prior financial aid knowledge and the FafaSoft EZ File System available today makes the process a snap.
Myth #2: "I can't charge to file a 'free' form."
The IRS 1040 and other federal tax forms are free forms, too. Yet, more than half the tax payers in the United States hire someone to prepare and file their tax returns. True, the FAFSA is a free form but you don't charge to file a free form. 95% of college parents hire tax professionals and yet they aren't getting the help they need from them. However, the filing of the FAFSA is not what you are paid to do. You are paid to use the FafaSoft EZ File System to prepare your clients to receive as much financial aid as they can qualify for and easily manage the complicated process.
How do I charge for this service?
Tax attorneys and tax planners wouldn't dream of allowing their clients to file their taxes on their own. That would likely ruin the end result. Knowing how to prepare for the filing of the FAFSA is just as important as accuracy. That's accomplished with the click of a button. Submitting it is the natural outcome of helping them and it's a bonus to your clients because you're not charging for it.
Why FafaSoft EZ File System?
In 1996, I became a licensed financial advisor. The first thing I found out was that no one wanted to do business with me. Why should they? I was green, and it seemed everyone had a person they invested with or had their insurance through.
I was pretty miserable with few prospects. I thought to myself, "Stu, what did you get yourself into?"
As I was leafing through a trade journal one day I came across an ad about college funding as a marketing tool. It said that by showing parents of college bound students how to get more financial aid I could then sell them products that repositioned their assets to reduce the amount of money they would otherwise pay to the colleges. These products paid nice commissions! And I got paid my fee whether they took my suggestions or not!
To get started all I had to do was buy a marketing system, stamps, software and get a toll free telephone number where prospects could request a free report. And that's just what I did! I learned sequential marketing and boy oh boy did it work! Within a couple of months I was collecting fees and selling IRAs, life insurance and annuities. It was so funny. I had my retired parents laying out all sorts of reports, envelopes, and post cards out on tables and carpets helping me send the right stuff to the right people at the right time. It was quite the operation, I can tell you.
The thing of it is that lots of people buy marketing systems they say didn't work. What they don't tell you is that they paid for something, set it on the shelf for six months and either started to fiddle around with it and didn't get much traction or they never used it. They lost the enthusiasm they had when they recognized the value of the program.
I went at it with a fury. I still didn't know much about investments or financial aid, but that didn't stop me. I started getting customers before I actually I built the business. But it didn't take long because there were lots of really great people and successful who were all willing to help me.
After they paid my fee I filed their FAFSA and if necessary the CSS/Profile. In those days they were paper forms. Collecting all that data, filling out forms by hand was a real drag and mistakes could have been made and financial aid deadlines could have been missed. It was not fun. But soon the forms were available online and that's when I began to think, "What if I developed systems that allowed me to file forms without having to hand enter or copy and paste?" And that's just what I did. Over the years I've developed a financial aid management tool that was built for the laziest person on earth…ever. ME!
In the summer of 2003, I opened the College Family Care Center, and it would manage the entire financial aid process for the clients of other college financial professionals. Again, I asked for customers and then built a business to serve them. In the summer of 2013 I made EZ File available to college funding advisors and those that licensed have had their business lives transformed.
My personal goal for Financial Aid Software for Tax Advisors is to inspire every financial professional in America to use their business as a tool for their personal happiness. EZ File gives our licensees the one thing that money can't buy: Time. The financial aid process can take hours and hours. FafaSoft EZ File System distills it down to about 13 minutes. With our system we empower our licensees to spend more time growing their business, their incomes, spend more time with their families, and even take vacations WITHOUT fear of problems back at the office. That's the promise of my Financial Aid EZ File System!
Stuart Siegel
President of CTS, Inc.
Creator of the FafaSoft EZ File System

Adding financial aid services to your tax business can be very lucrative.
The amount of money you can make will depend on your market and the effort you put in to get the word out. With a tax preparation home business, you will have very little overhead; therefore, you have the ability to charge less than your competition.
An experienced independent financial aid professional can earn up to $1200 per first time filer per year. I don't expect you will charge anywhere near that but $495.00 is common. If you helped 50 parents of first time college students that's $24,750 for the financial aid season not including renewals and the new tax business you'd get! Especially business clients!
By marketing effectively and providing excellent client service, your business can grow through high client retention and referrals and quickly attain that level of income and continue to grow your tax business!
What's even more exciting is that as your business grows through new clients and referrals, your future earnings potential is much greater! Plus, you can enjoy your summers and holidays because most of your business in generated during the concentrated filing season from mid-October through May 1. Or, you could consider providing other services for your financial aid clients and generate income year-round!
Contact us today to get Financial Aid Software for Tax Preparers.
Additional Revenue Stream
Due to recent changes in the economy, many people are looking for additional revenue streams in order to maintain their current lifestyles. Financial aid services can supplement your tax business with additional income and enable you to save for retirement, and more.
A terrific opportunity is to use your financial aid service offering to provide parents with another business that you are already involved in, such as
• financial services
• insurance
• accounting or bookkeeping
Life is complicated. Help your clients by consolidating their finances under one roof.
Year-Round Income Opportunities
As the trusted tax advisor to your new financial aid clients, you are in the position to provide them with the additional financial services they need. By obtaining the required licenses, you can provide financial services and products such as IRAs, retirement plans, insurance, etc. You can choose from several reputable broker-dealers that specialize in helping tax professionals to meet their clients' financial service's needs. Or you can refer to those who do provide financial services in exchange for tax referrals.
You can also provide financial aid services to your small business tax clients. They are often too busy to manage the process well, if they do it all.
Financial aid knowledge added to your tax knowledge is a great asset for many financial services professionals and having tax expertise will provide you with a key competitive advantage.
Call 208-639-1330 or email ssiegel@fafsasoft.com for a NO PRESSURE consult. Find out how adding FafaSoft EZ File System can take your business to the next level.
Our Testimonials
Join the Happy Customers of Financial Aid Filing Software and See Why They

Love

Our Services!
"I became a subscriber in early fall 2013 and it saved my sanity!"
"One of my favorite features is the easy to use financial aid award evaluation tool. You can quickly compare awards to what the school has done in the past and provide your client with a professional evaluation on the fairness of the award and opportunities to appeal the award."
"The support staff is easily accessible and quite knowledgeable about all aspects of the financial aid process; especially if you have unique family situations such as two spouses who are separated, living in separate households and filing a joint income tax return. Can be a tricky situation."
"I highly recommend Stuart and his team to any advisor who will be preparing or assisting clients with financial aid forms. They will keep you informed, on track, and providing the professionalism that you need in this complicated arena. You have complete control over the process and your client's interaction with the process." – Deborah S. Giffin, MBA, CFP, Ensphere College Planning Services
"College Tuition Solutions made my job so much easier and faster this year. Their program smoothly transitions all of my information to the FAFSA and the CSS Profile with speed and accuracy. Updating the taxes and using the Data Retrieval Tool were also a breeze."
"I also loved the ease of running the EFC. A great tool for future planning! All of the systems are very simple and accurate. A lot of one click solutions that zipped us through obtaining PIN's, forms filing, reports and more."
"Although we are located on the west coast and Stuart and his team are on the east coast, all of my questions were answered almost immediately by phone. Any questions I had in the late afternoon were answered via email and in my inbox when I got into the office in the morning. College Tuition Solutions should be in every college planner's toolbox!" – Kelly Gomez, National College Planning Solutions, San Diego, CA
"EZ File, along with the excellent service provided by Stuart & Peter, made submitting FAFSA for our clients a breeze compared to how it's been in the past. We couldn't imagine ever not using EZ File going forward to submit FAFSAs for our clients"
"Stuart & Peter were always available to answer any questions we had (and we had a lot). Not only were they always available and very helpful, but they were also always friendly and nice to speak with! We highly recommend their services!" – Tom Chrobak, Klaire Frey, and Jessica Pilado, Chrobak Advisory Group, Chicago, IL
"We have been using File College Info's EZ File since last October. I can honestly say that this years financial aid season went by so smoothly that I can't imagine not using it again this year"
"Going from paper to a new way of managing our clients financial aid process was not always the easiest transition for us but Stuart and his team answered every question, addressed every concern or problem I had very quickly and that kind of service is hard to come by."
"They were proactive in watching my progress and when they saw I was having some difficulty, they called and helped me use EZ File to its fullest capacity and promise. I don't know of any software program that has so much client centered support. Thank you EZ File! You make my life so much easier!" – Pearl Chizner Lockwood, J.D., Lockwood College Consulting, Glen Head, NY
"I can attest to the responsiveness of you and your team. Whenever I had a question on the EZ File software, I usually had a response and a solution within the hour. Even when my question was sent after normal business hours." – Todd Fothergill & Todd Weaver, Strategies for College, Inc., Hanover, NH
"I have been very impressed with EZ File and the customer support we received from Stuart and his team. They quickly resolved every question and problem I had through a very busy financial season, and made themselves available to me and my staff."
"Stuart went above and beyond my expectations, and was always willing to help. EZ File made our filing season smooth and was able to handle a high volume of files. When changes and updates needed to be made, the turnaround was generally within minutes or hours, not days or weeks. EZ File is convenient and very easy to use." – Judy S. Bennington, Ph.D., Director of Educational Services, Burbank, CA
"I just want to say that I appreciate your customer service. We can be 5 hours apart but you will still get back to me pronto. I am getting better with this program and understanding the importance of keying in all the data correctly. Thank you for your patience! I love the program and what it does not only for the filings but also for the Merit Max reports." – Liane Fukumoto, HG Capital Advisors, Honolulu, HI